We are passionate about helping entrepreneurs embrace digital transformation as part of a long-term growth strategy for their business.
The problems we love to solve for our clients often sound like these.
"We're attracting the wrong people."
"Our website doesn't generate any leads."
"We paid for SEO but can't tell if its helping."
"Cold calling and trade shows are no longer working."
"Our CRM sucks and no one uses it."
"It takes us too long to close a sale."
"We waste too much time chasing leads that aren't ready to buy."
"Every sales person has their own system to manage contacts and deals."
"We don't have any visibility across our sales pipelines."
"The sales team creates their own collateral and nothing is consistent."
"I need better reporting so I can make informed decisions."
"Customers rarely come back to make a second purchase."
"We don't get a lot of referrals"
"Our online reviews aren't great."
We can help you identify
which problem to tackle first.
Defining and elevating your brand to create a memorable identity that resonates with your persona
Optimizing your website, landing pages, and digital assets 
Using the latest and greatest SEO fundamentals and strategies to improve your rankings in search results and boost your credibility
Creating paid and organic traffic campaigns that inspire your persona to click
Continuously improving paid and organic traffic campaigns to find what works best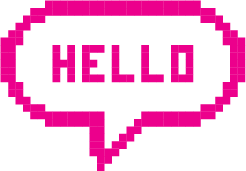 Understanding who you're trying to reach and what they're looking for (aka a persona)
Mapping your ideal customer's journey to purchase and beyond
Developing helpful, engaging content that speaks to your persona and hooks them in
Presenting a desirable offer that turns your persona into a lead
Implementing personalized marketing automation to qualify and nurture leads  
Tracking and measuring performance so you can make improvements and determine ROI
Automating lead scoring so that only marketing qualified leads are handed off to sales
Implementing a new CRM system for you, or integrating with the one you're currently using
Ensuring your deal pipeline is visible to everyone that needs to see it 
Automating routine sales emails and reminders
Designing interesting and helpful sales collateral to nurture your opportunities
Designing branded templates for different stages of your sales process
Tracking, measuring and modifying elements of your program to maximize sales performance
Helpful, well-timed, easy-to-access post-sale support and resources
Creative ways to tell your customers you appreciate them
A strategy to respond to customer questions and complaints on multiple platforms
Ways to collect customer feedback and use it to improve your products and processes
Ways to encourage customers to post reviews and reward them for making referrals
Performance measurement so you can make improvements and determine ROI
At the outset, we have an informal conversation (at no cost) to understand your goals, objectives, pain points and growth opportunities. This information will allow us to build a high-level solution for you, a program that meets your needs. Whether that program starts at the top of the funnel or the bottom, we can illustrate the most effective growth strategy and assets to drive value for your business. The beauty of the discovery phase is that there are no strings attached. Whether you want to partner with us to drive that value is up to you. 
Sit back and relax as we do the heavy lifting. In the solution design phase, we take what we learned in the discovery phase - your pain points, growth targets, data benchmarks, and more - and translate that into key initiatives. Key initiatives include KPIs and deliverables that we feel will provide the highest ROI, representing a north star to define your brand's value. At the end of the solution design phase, we'll deliver a proposal for you to review and approve, at no charge.
In this phase, we create the assets that we'll include in our initial experiments that collectively make up the journey that is designed to achieve the value and performance we agreed to in the solution design phase. The beginning of your growth journey will be rapid-fire by design, as we work in an agile and iterative framework. As we make measurable progress, we move on to the next phase to sustain your growth performance. 
As we attract more strangers, engage more prospects and delight more customers, we'll see measurable results that we can report on in a digestible format. To take our results to the next level, we optimize. Instead of the ABC's we follow the ABO's, always be optimizing. We monitor against your market, competitors, and goals and make changes iteratively. We don't waste time because our people are that good.
Our solutions touch every aspect of your customer's journey, from stranger to super-fan.
Our first step is to understand your business vision and ensure your brand strategy aligns with your goals and objectives. Next, we identify your ideal buyer persona and map that customer's journey to purchase. Then, we blend beautiful design with thoughtful communication and innovative technologies to create and automate amazing digital experiences that will attract more strangers, engage more prospects and delight more customers.
We believe in the power of full-funnel marketing to achieve growth because we make it happen every day. And since our team works in agile workflows, we are constantly searching for better, faster and more economical ways of getting measurable results. 
Our approach to full-funnel is simple. We believe the whole funnel is greater than the sum of its parts, meaning we look at the customer journey holistically. We look for opportunities for growth and ladder up the funnel using advanced tactics and experiments. 
We can help you analyze your data and identify quick wins.

Our growth teams are at your service.
Every business needs a growth team (and probably more than one), but not every company can afford its own. We can help by being yours. You get our cross-functional teams of marketers, designers, developers and product managers, with all the expertise and commitment to ensuring your business grows and none of the payroll.
We can help you increase your internal capacity.