CASE STUDY | CUSTOMER ACQUISITION
Increasing revenue from a new customer base for a landscaping company
Wright Landscape Services is one of the most established and prominent landscaping companies in the Waterloo region. Wright came to us with the challenge of attracting a new, more significant customer base that promised higher profit margins.
The challenge? Generating qualified leads. Wright needed a proven customer acquisition strategy while also lowering the cost of acquiring each new customer. The perfect challenge for Human Code to overcome!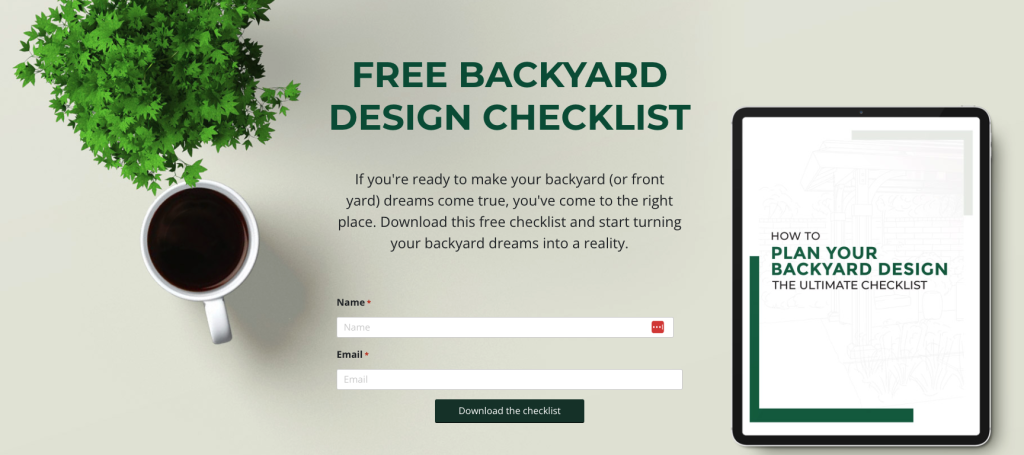 We started the customer acquisition strategy with consumer research and creating a new buyer persona. Mapping the buyer persona's journey was critical as it would inform our entire content strategy.
To support customer acquisition, we completely redesigned their website to create a seamless buyer journey, with particular attention to brand voice and positioning. We also created hyper-targeted PPC and social ad campaigns that led to conversion opportunities on the refreshed website.
To support the objective of qualified leads, our team developed an app that acted as a pricing guide for landscape design. This type of lead generation magnet worked on weeding out the non-qualifiers. To tackle the customer acquisition cost, we meticulously tracked and optimized each point in the customer journey.
"The numbers don't lie" – a direct quote from Dave, Wright's owner.
We generated $635,000 in additional revenue from a new customer base, along with an ROI of 8.3. That means they earned $8.30 for every $1 spent on marketing. Not too shabby!