Figuring out a growth strategy starts with identifying your current issues, then creating a plan to fix them. We'll chat about your current pain points, identify growth opportunities, and determine the best way to move forward.
Find the right customers.
Understanding who you're trying to reach and what they're looking for is more than half the battle. We'll develop a customer persona and strategize new ways to grow your brand and attract the right people to your website with key messaging and engaging content.
Real conversions, customers & leads.
All the website traffic in the world won't make a difference to your revenue if you can't convert leads into customers. We'll discuss conversion optimization strategies, your current lead capture strategies and how to turn Strangers in to Customers.
Keeping your customers happy
Delight your customers with amazing communication, branded experiences, and personalized messaging to keep them coming back. We'll discuss your current customer LTV, retention rates, and what we can do to delight your customers and grow your business.
Pick a time that works for you and let's chat
Give Mike three ingredients—let's say asparagus, Saltine crackers and a car battery—and he'll make a gourmet meal. And it's not just because he's a foodie. Mike is obsessed with solving problems and does his most creative work under the tightest constraints, be they time, budget, technology or ingredients. In fact, using unconventional thinking to find answers in the most unexpected places has been Mike's MO throughout his career—from the time he wrote the wrong stats exam at university (and passed) to his current role as CEO of Hamilton's one-and-only growth agency.
Greg started growing businesses at the tender age of 9. Back then it was shovelling driveways, delivering groceries and mowing lawns. Once he was a grown-up, his entrepreneurial energy was focused on founding, growing and eventually selling two successful startups, Scratch Research (offering consulting services to businesses looking for product/market fit) and Chatter Research (a leader in AI-driven real-time customer feedback solutions for retail and hospitality). Today, he helps Human_Code's clients develop measurable, testable strategies to grow their businesses—but he treats them as if they were his own.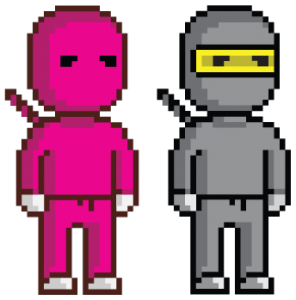 We can help your growth by...
reviewing your website's analytics to identify some quick wins
zeroing in on key aspects of your target persona to entice them further down the funnel
getting clear on your customer's journey and how to increase conversions
identifying your business objectives, growth targets and KPIs
learning more about the "inbound" approach to marketing, sales and customer service
discussing your growth hack, if you had one done by us, or
getting expert advice on another pressing growth challenge or opportunity for your business
Human_Code has grown our business, one line at a time, with everything from ads and inbound campaigns to automated emails to delight customers. They've increased our sales and given us the confidence to take risks. We're even selling hot tubs online, now. #trust
Stacey Holditch, Controller, Buds Spas and Pools
Pick a time that works for you and let's chat