Lead Acquisition & Activation
Lead acquisition can be challenging, time-consuming, and costly. Trends change, behaviours shift, opinions evolve, and so should your lead-generating strategies. That's why our approach is full-funnel, designing a journey around your brand's persona and tailoring content around that persona. Our tactics aren't bandaid solutions. They're part of a holistic approach to a strategic growth program uniquely suited to your business. 
Our content strategists establish the foundation for lead acquisition by defining your relevant persona, including their goals, challenges and decision criteria.
Consumer Behaviour Research
Persona Development
Customer Segmentation
Building awareness through
Our marketing strategists use the buyer persona to inform and create the customer journey. We build easily understood customer journey maps with touchpoints that are structured to ensure your customers have the most efficient experience.
Customer Journey Mapping
Customer Journey Development
Customer Journey Optimization
Building awareness through
Our content experts will create content and messaging tailored to your buyer personas and enhance it based on where they are in the sales cycle.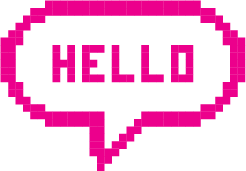 Content Offers
Content Strategy
SEO Analysis
Blogging
Social Media Posting
Our solutions touch every aspect of your customer's journey, from stranger to super-fan.
Our first step is to understand your business vision and ensure your brand strategy aligns with your goals and objectives. Next, we identify your ideal buyer persona and map that customer's journey to purchase. Then, we blend beautiful design with thoughtful communication and innovative technologies to create and automate amazing digital experiences that will attract more strangers, engage more prospects and delight more customers.